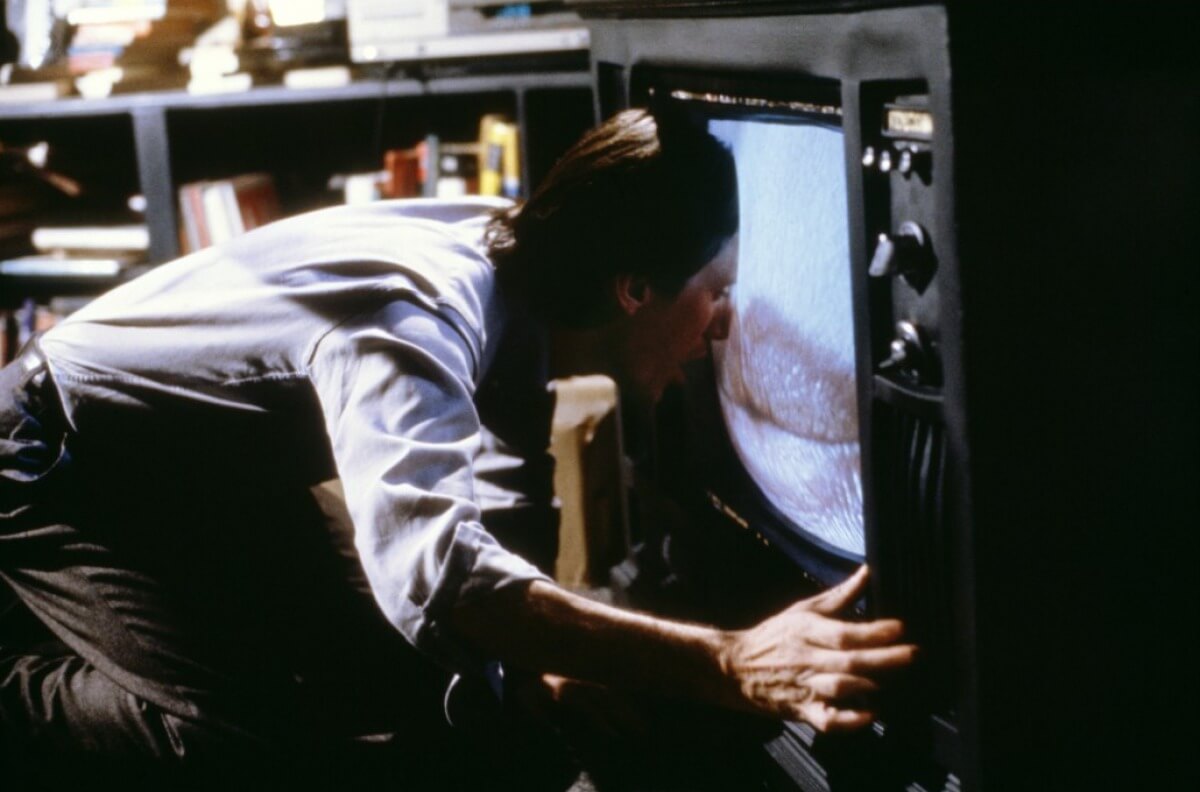 31 Mar

Some music videos I like, vol. I

Every once in a while I start to think that I need to make an elaborate YouTube playlists of stuff I like. But it all ends with me randomly clicking Like button here and there. And I can make a far better stories about one particular song or a performance, when it comes to making a playlist all of a sudden I'm too perfectionist.

So. Just to jump start the music section of my blog I will dump on your eyes and ears some random flicks from my "Liked videos" playlist. Hope I share at least some of my tastes with some of you.
E-Men — Animal skin
An underground electro, this tune is like a drug for me. Found it somewhere on russian goth forums back in the day and still can't get it out of my head. May be it's even on my ringer right now.
Murray Head — One night in Bangkok
Speaking of musical drugs, this one is almost in the guilty pleasures area. The chorus, omg!
Eurythmics — Never gonna cry again
Love all the weirdness, and it sounds like a hymn for everybody who needs to go on.
Fine Young Cannibals — Johnny come home
Promise it won't be ONLY 80s in here. But this particular marching and groovy song is so perfect!
Gin Wigmore — Black sheep (acoustic)
Everybody loves acoustic jams on the radio. Guess that can be a theme for a whole different playlist. This time randomly Gin takes her place here.
Harry Nilsson — Coconut
Another sticky tune for you. Somehow this reminds me of some of the Ninja tune label (don't ask why).
Mandili — Apareka
If you by any chance missed this viral video…
Just three girls singing in Georgia. This song is a story of young man Apareka. They have a tradition that a girl may have a boy as a friend, but without any sex, kisses or touching. He can even stay for the night at the girl's house but sleep in his clothes and go away in the morning. And he can not marry that girl. So in the song Apareka is leaving the house of his girl friend in the morning and nothing can ever happen between them.
The Dresden Dolls – Port of Amsterdam (live)
One of my favorite Jacques Brel songs! First heard this english translated version on David Bowie's b-sides. And I think it suits Amanda just perfectly.
uSSSy — Live
Well, that's like an acoustic version Muslimgauze. You get it if you get it.
Miles Mosley — Voodoo child
One of the best covers ever! So tight!
Tommy Emmanuel — Determination
Speaking about jazzy and groovy rhythms. Tommy Emmanuel is famous for his acoustic guitar skills. But this his early performance makes me love and value jazz.
Goteki — Shuriken
And now something completely different. That's the kind of cheesy electro underground goth I like!
The Normal — T.V.O.D.
Original late 70s roots of all electro scene.
They have 2 great hits this one and Warm Leatherette. Warm Leatherette song was written in homage to the same novel the movie the Crash by David Cronenberg is based on. And this song is EXACTLY like Cronenberg's Videodrome movie!
The Matrosskaya Tishina — Satisfaction
I guess we're back to the 80s again. So here's a russian underground band that sounds like something british.
La Roux — Quicksand
One of my favorite songs and music videos, period.
Jack White — Love Interruption
Probably everybody already heard it. Just a great performance!
Tim Buckley — Song to the Siren
My current favorite song. Tim Buckley was so underrated! One of the best 70s musicians. May be you've heard some covers to this song, for example by Dead Can Dance or This Mortal Coil.
Also this is an early performance with a slightly different lyrics. I'm puzzled as an oyster.
Blebla — Prato
Our local celebrity. Added it just so you can see the city I'm living in. :)
Bonnie Tyler – Total Eclipse of the Heart
A nice song to have some nice closure.
To understand it more deeply and sing along please watch the movie FAQ about Time Travel. It's a must watch for every geek.
Share something you love with me in the comments.
Any feedback is very welcome!