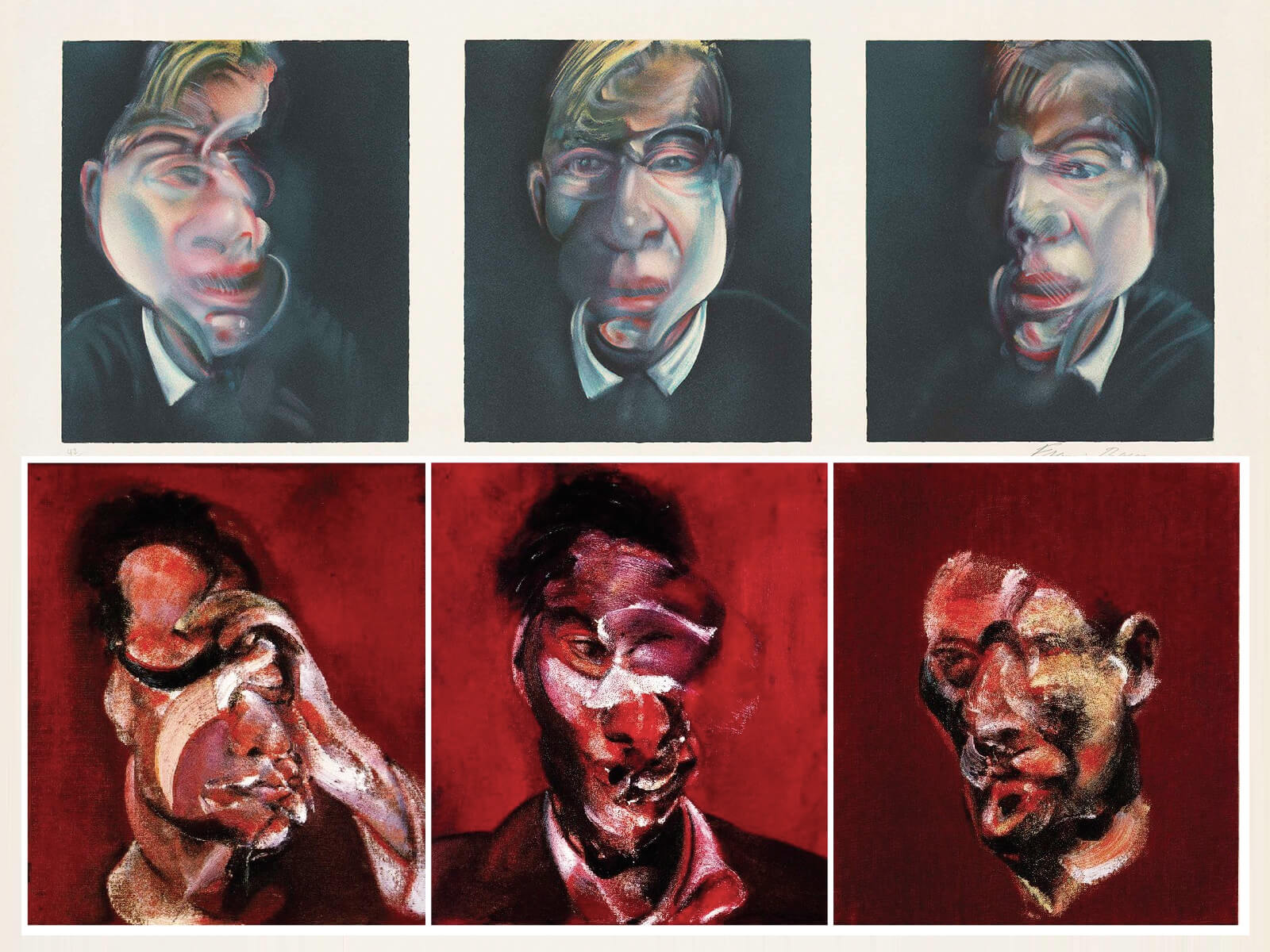 19 Feb

Love Is the Devil: Study for a Portrait of Francis Bacon
I've started a cinema club in Florence and tonight was the second screening where we showed Love is the Devil, a movie about Francis Bacon. Before each movie I make a short introduction, and so here it is. Hope it gets you interested in watching this beautiful film.
Last time we watched here The Cabinet of Doctor Caligari. One of the best examples of german expressionism. And today here's a different, but also an expressionist movie.
Francis Bacon didn't like labels, when he was called an expressionist. But still his works have a lot in common with expressionism and surrealism. Deformed bodies and faces against empty, deserted backgrounds…
In the era of abstract expressionism he defiantly painted only figures, his main subject is the human body. In all it's ugliness and anguish. Often the same figure distorted in different ways in diptychs and triptychs. Showing the different sides of the same, or looking for the most accurate representations of what he felt.
You can see this unstable nature in the brilliant actor Derek Jacobi who plays him, and also visually in all reflections and mirrors.
There are no actual paintings of Francis Bacon shown in the movie (permission was refused by the estate), only the process and context of how they were created. The movie itself is like a painting, with distorted lenses, decorations and colors it shows the world around Francis Bacon is the same as his works.
He is masochistic in bed and sadistic in public. Sensitive and in love with simplicity and naivety of his lover, and at the same time cynical and cruel, disgusted by himself and by the world he sees. There's no exit for him out of this, nor he wants one.
So he immerses himself in this pain and tells us that "There's no beauty without the wound".